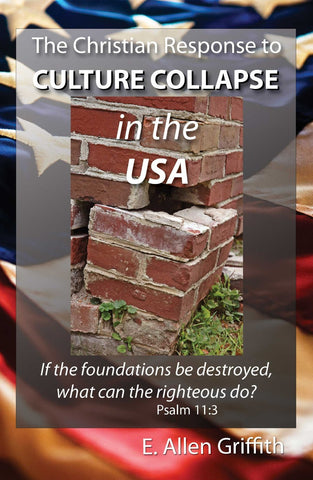 The Christian Response to Culture Collapse in the USA
by E. Allen Griffith
"Let us understand clearly--the times are changing and the culture for which and in which the Constitution was written is collapsing. With its fall will come the loss of those rights, values and standards of morality and decency on which the nation was built. You cannot have a United States of America as it was founded and intended to be, if reverence for the God of the Bible is not lost."
"Change is possible... What can you do? There are those who are responding to what is happening in our country... We can be grateful for every effort being made, but consider the needed response from the born again people of God:  Enter into the conflict with faith, fervor, and determination." 
Paperback 8.5 x 5.5".  39 pages.
---
We Also Recommend