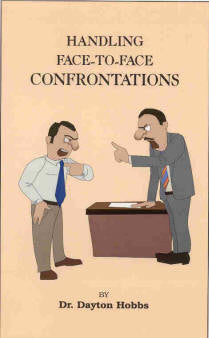 Handling Face to Face Confrontations
"He becometh poor that dealeth with a slack hand: but the hand of the diligent maketh rich."
Proverbs 10:4
Confrontations are bound to occur.  How they are handled makes all the difference. Here is the practical help in easy to understand language and an unassuming approach from the experience of fifty years dealing with people.  If you work with people, this book is for you. 
Contents
Part I - Delegated Authority
Part II - The Curse of Slackness 
Part III - Principles of Operation 
Part IV - The Confrontation
---
We Also Recommend