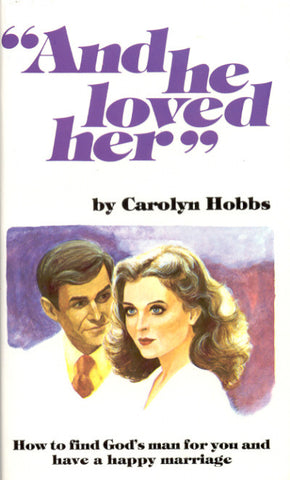 And He Loved Her
by Carolyn Hobbs
How to find God's man for you and have a happy marriage
A Christian wife shares Biblical guidelines and joys God offers ladies who love His word.
Chapter 1 Genesis 24:Rebekah
Chapter 2 I Samuel 25: Abigail
Chapter 3 II Kings 4: The Shunammite
Chapter 4 Proverbs 31: The Virtuous Woman
"Read this book at your own risk!!! My wife presented the contents of this book in seminar form to our faculty at Santa Rosa Christian Academy one spring, and before the end of the year five single teachers had found husbands!  Carolyn's talk resulted in my having to recruit more staff".........Dr. Dayton Hobbs 
Paperback. 172 pages. 7"x4"
---
We Also Recommend