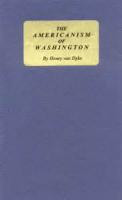 The Americanism of Washington
"Hard is the task of the man who at this late day attempts to say anything new about Washington. But perhaps it may be possible to unsay some of the things which have been said, and which, though they were at one time new, have never at any time been strictly true . . . "
This small booklet details the life of George Washington and his contributions in the founding of America.
Paperback, stapled booklet.
---
We Also Recommend