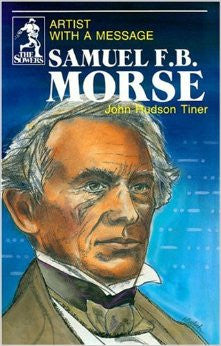 Samuel F. B. Morse: Artist with a Message
Artist turned inventor, he developed the telegraph and Morse Code.
The Sower Series Biographies offer children a chance to experience the Christ-inspired pathways
followed by some heroic men and women. Their impact on our lives, as well as a great deal of factual information, is skillfully presented within the framework of an interest-holding story. Recommended for ages 9 to 14.
---
We Also Recommend