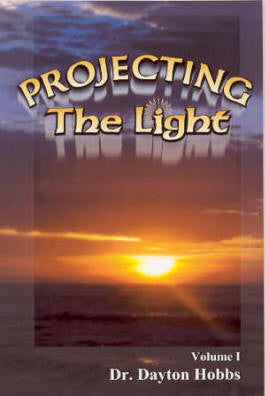 Projecting The Light
Separation

1. Why Separation?

2. Separation Through the Scriptures

3. Corruption Eventually Assured

4. Separation Before the Flood

5. Abraham and Separation

 

Fundamentalism

6. Jewels of Grace: God's Remnant

7. Anemic Fundamentalism

8. Why Good Men Compromise

9. Another Jesus!

10. While Men Slept

 

                               

Evangelism

                                11. Unbiblical Evangelism

                                12. Soulwinning: The Father's Business

                                13. Can Dead Men Repent?

                                14. Repentance:  Neglected or Denied?

                                15. True Faith, True Love

 

A Compilation of Articles from the quarterly paper, "The Projector"
---
We Also Recommend