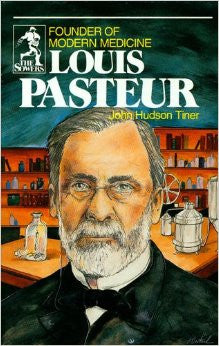 Louis Pasteur: Founder of Modern Medicine
Experience his years of struggle as an unknown scientist and enjoy his triumph as one of the world's most celebrated heroes.
The Sower Series Biographies offer children a chance to experience the Christ-inspired pathways
followed by some heroic men and women. Their impact on our lives, as well as a great deal of factual information, is skillfully presented within the framework of an interest-holding story. Recommended for ages 9 to 14.
---
We Also Recommend