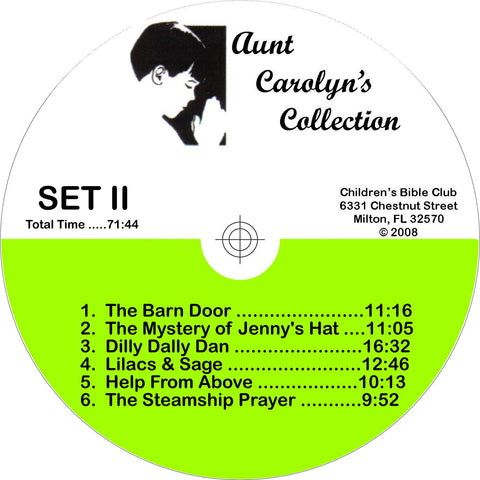 Story Collection CD II (6 audio stories)
Great for listening for home, car, or bedtime. Purchase the books that accompany each CD for "look and listen" sessions in the home, at school, day care, Sunday School, Children's church, etc. These stories will keep kids occupied, entertained, and most importantly, bring them closer to the Lord.
Click on the title of your choice to hear the story's introduction read by Aunt Carolyn!
Set II
The Barn Door
The Mystery of Jenny's Hat
Dilly Dally Dan
Lilacs and Sage
Help From Above
The Steamship Prayer
---
We Also Recommend